Seven® JACK TROLLEY 3 WHEELS DETACH - MELT GIRL
Product code: 200152201-899
€124,90
This product is not available in your country
The Seven Jack-3WD Detach Trolley is equipped with a removable front pocket to become a very comfortable backpack. Equipped with a 3-wheel system, makes stair climbing easier and like all jack trolleys, easily transform it from a trolley into a backpack and back again in just a few simple steps. The reinforced bottom and edge protection give stability to the trolley and protect the objects inside. Unhook it to have a washable backpack, very large, with a front pocket and easy to wear thanks to the padded backrest and shoulder straps. The shoulder straps can totally disappear in the back pad when it is used as a trolley or, thanks to the CROSSOVER SYSTEM, they can lift automatically by pulling up the strong double telescopic bar with double adjustment, preventing the belts from sliding on the ground. Lastly, thanks to the 10cm maxi wheels, you can easily drag the Seven Jack-2WD Detach Trolley everywhere.
---
Back

Padded with outer fabric.

Capacity

47 lt totale Zainetto amovibile: 15 lt

Dimensions

33 x 52 x 31 cm; Zainetto amovibile: 31 x 40 x 12 cm

Other features

3 possible uses: 1) Luggage 2) Backpack 3) Wheeled Backpack. Backpack both with and without removing the trolley chart. Trolley with detachable compartment with a zip that becomes a (Capacity 15 LT) whit soulder straps.

Pockets

Front pocket.

Shoulder straps

Padding with outer fabric. CROSS-OVER SYSTEM: The shoulder straps are automatically lifted-up when it is used as trolley.

Fabric

Polyester fabric.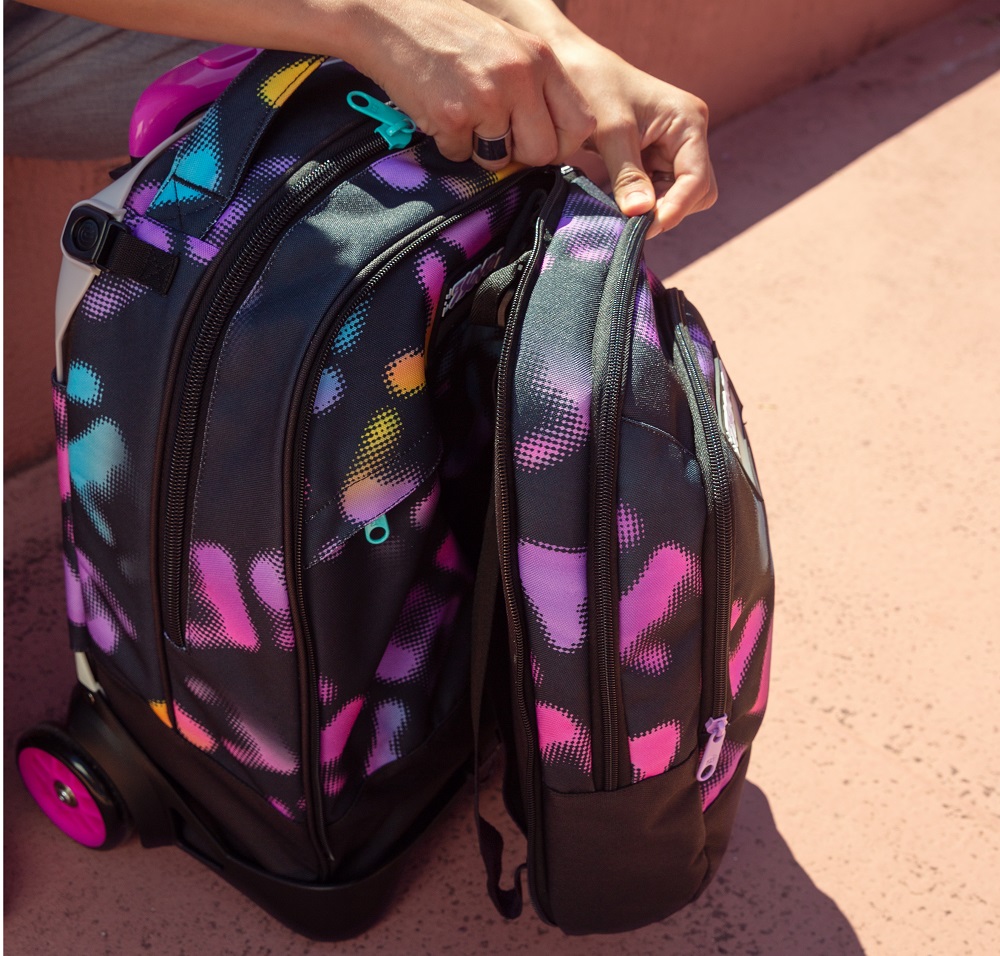 Detachable front backpack with zip...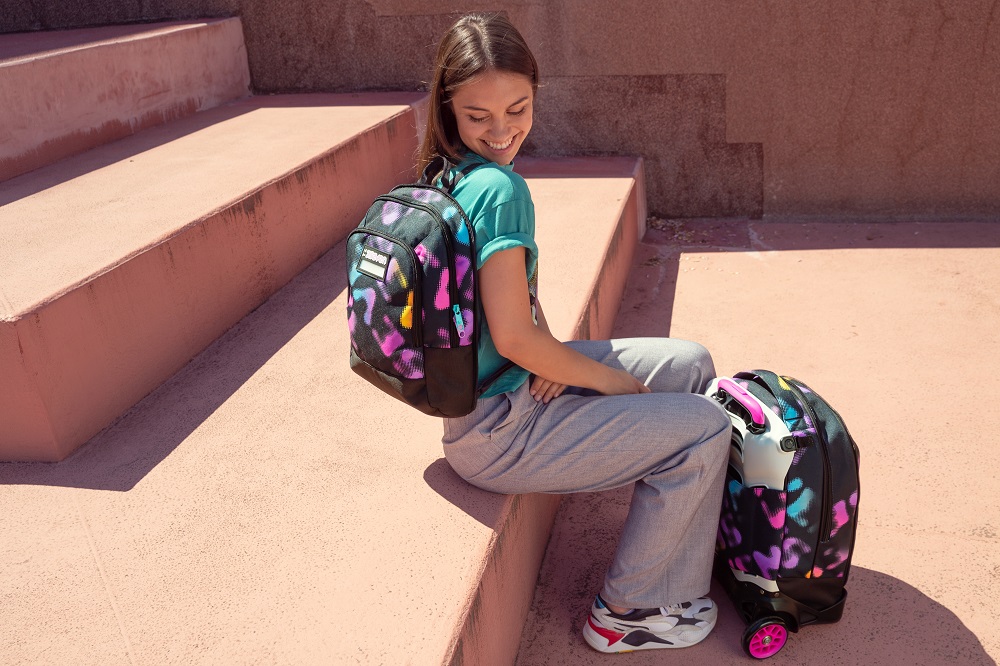 ready to be placed on the shoulders!